Teresa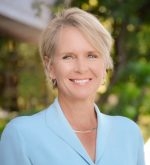 About:
I have lived in the SW Austin areas since 1998 and have raised 4 children in the Dripping Springs ISD. My kids kept me very busy with sports, music, theater and outdoor camping adventures. I love to play tennis and have joined a few local leagues and travel around the Austin area to play at the different courts. My husband and I have instilled in our kids a desire to explore where they live and take advantage of the many wonderful things in our own backyard. With my assistance my daughter hosts a blog at www.austintatiousliving.com which shows our love for this great city and highlights the many activities you can participate.
Austin is a one of a kind city and I get a thrill every time I have the opportunity to share it with someone new.
More Information:
Here are a few testimonials about Teresa:
Teresa has lots of patience second to none! She took us to over 25 homes all over! She helped us measure rooms and kept my son involved ( 9 year old!) and found us our dream home and was amazing! She followed us through the move across country and even went above and beyond helping our Agent in Seattle when his knowledge was lacking in places to get us closed! I am lucky to not only call her my agent but my friend now too!
It was a pleasure to work with Teresa for both finding a rental and most importantly the house we just purchased. She was always willing and available to meet with us even if just to see one house. She negotiated for us a great purchase price. She is very professional in her approach to provide counsel and opinions. She knows the facts of the business very well. We trust her completely and would do business with her again without a second thought.
Teresa is the best real estate agent I ever met. She knows Austin area (especially southwest Austin) very well and she has long history in southwest Austin. Even though I had past experience in buying and selling real estate, she helped us guide through the entire process in detail. We were pretty impressed on how she knew each and every step and guided us through.
We were relieved that she was our real estate agent and I thanked my colleague who referred me to her. I would refer her to anybody who is looking or want to sell property. Long time ago, I heard that to get the good property, you need good real estate agent; I can certainly tell that she is one of them.
Teresa is fantastic at what she does. We learned what truly makes a difference while preparing our home to sell, and it really did make a difference in the amount we were able to sell it for.
Teresa was a delight to work with; she was always quick to respond when I had questions or concerns. Teresa has considerable knowledge regarding homes in my area. She is professional, proactive, personable and has a great sense of humor. She did a great job selling my home.